Officials are sounding the alarm that Pennsylvania 2020 could be worse than Florida 2000. The Pennsylvania Supreme Court ruled in Pennsylvania Democratic Party v. Boockvar (2020) that absentee ballots without a 'secrecy envelope' cannot be counted as the law stands. Secrecy envelopes are a secure inner envelope that contain a ballot, inside the main 'declaration' envelope with postage information. 'Naked ballots' arrive without the inner envelope or with it not fully closed.
The number is expected to be especially high since most Pennsylvania voters have not voted by mail before but many will because of the pandemic, concerning election officials.
100,000 ballots may be disqualified in the state if this ruling stands and the legislator does not change the law according to one Philadelphia commissioner. Trump's 2016 margin of victory was 44,000 votes in the Keystone State.
Why secrecy envelopes are unnecessary:
30,000–40,000 votes will likely be tossed in Philadelphia alone.
Secrecy envelopes are a vestige of a time when individual polling stations counted absentee ballots. The ballots would all be removed from the declaration envelope to protect voter anonymity.
But now the ballots are counted centrally with special extraction desks that can remove 12,000 ballots an hour.
Without the extra envelope 24,000 could be extracted and another 34,000 scanned according to City Commissioner Deeley(PDF).
The massive influx of mail ballots due to COVID-19 will cause costly delays and thousands of ballots to be rejected without cause.
And municipal, county and state government will need to spend hundreds of thousands on voter education and possibly more on legal disputes.
Naked ballots were counted without issue in past elections, but Republican observers began raising objections in 2019 and during the 2020 primary vote — setting the stage to challenge these ballots during the General Election.
…it is the naked ballot ruling that is going to cause electoral chaos.
— Lisa Deeley, Philadelphia City Commissioner, Chairwoman
It will most likely require a new law by the state legislature to remove the arcane requirement and count naked ballots.
Links
Here's Everything You Need to Know About Filling in Your Surprisingly Complicated Mail-in Ballot
It's not as simple as checking off a few boxes. A Philadelphian's guide to making sure your vote in the Pennsylvania primary is counted.
Claire Sasko  —Philadelphia Magazine
Mail-in voting: 'Secrecy envelope' has state election official concerned - CNN Video
Pennsylvania election official Lisa Deely says she is very concerned over how complicated the mail-in voting process is in her state as the number of mail-in ballots are at a record number for the 2020 presidential election.
CNN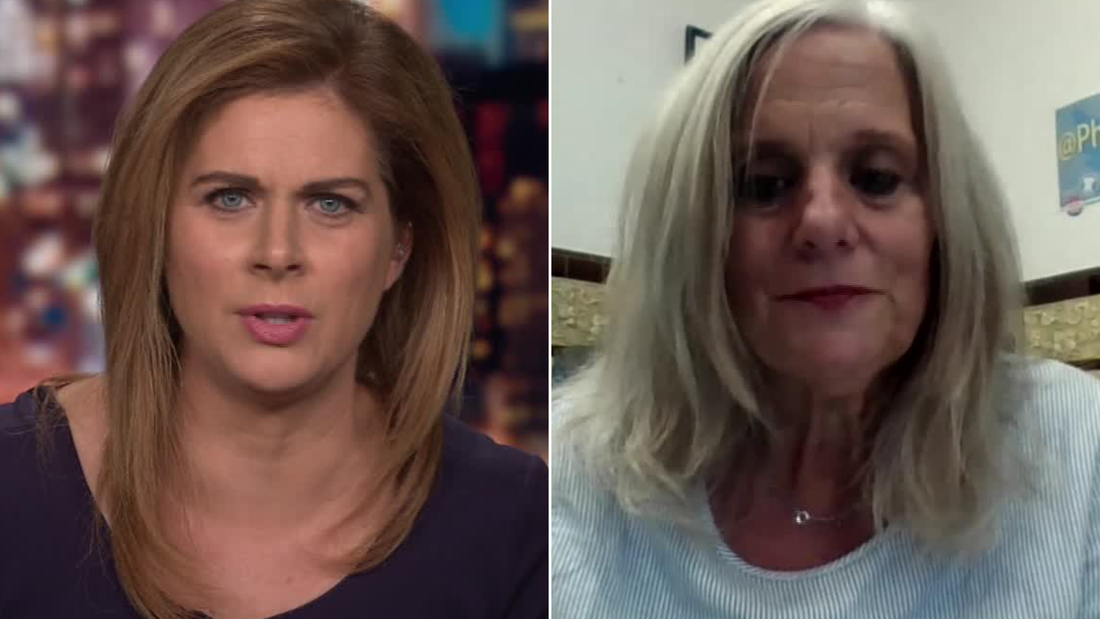 Philadelphia election official warns 'naked ballot' ruling could jeopardize 100,000 Pennsylvania votes
A top elections official in Philadelphia is warning that 100,000 ballots could be rejected because of a recent ruling regarding so-called "naked ballots."
Tucker Higgins  —CNBC
How 'naked ballots' in Pennsylvania could cost Joe Biden the election
The 2020 presidential election could come down to envelopes. Here's what you need to know.
Jonathan Lai  —The Philadelphia Inquirer