Millions of mail-in ballots have not been returned as Election Day looms. Campaigns fear that ballots mailed now may not be received by election officials in time to be counted. They are suggesting that anyone with a ballot return it to a drop off location or vote in-person.
How Many Votes?
37 million are still outstanding according to U.S. Election Project data.
That's out of 92 million ballots sent to voters across the country.
About 500,000 ballots have not been returned in both Georgia and North Carolina.
Battleground states like Wisconsin are particularly worrisome after the U.S. Supreme Court struck down an extension to count absentee ballots received after Election Day.
There are 50,000 mail-in ballots still not received in Milwaukee County alone.
That number is more than twice Trump's 2016 victory margin.
The one bright spot may be that some of these voters may have decided to vote in-person early or on Election Day. Voters can surrender their absentee or vote by-mail ballot in most states and vote in-person, or return their ballot to their polling site on Election Day.
Links
Millions of mail-in ballots not yet returned in battleground states
Many mail-in ballots haven't been returned in Florida, Pennsylvania, Nevada and Michigan. Voters are urged to return them in drop boxes, not the mail.
Associated Press  —Los Angeles Times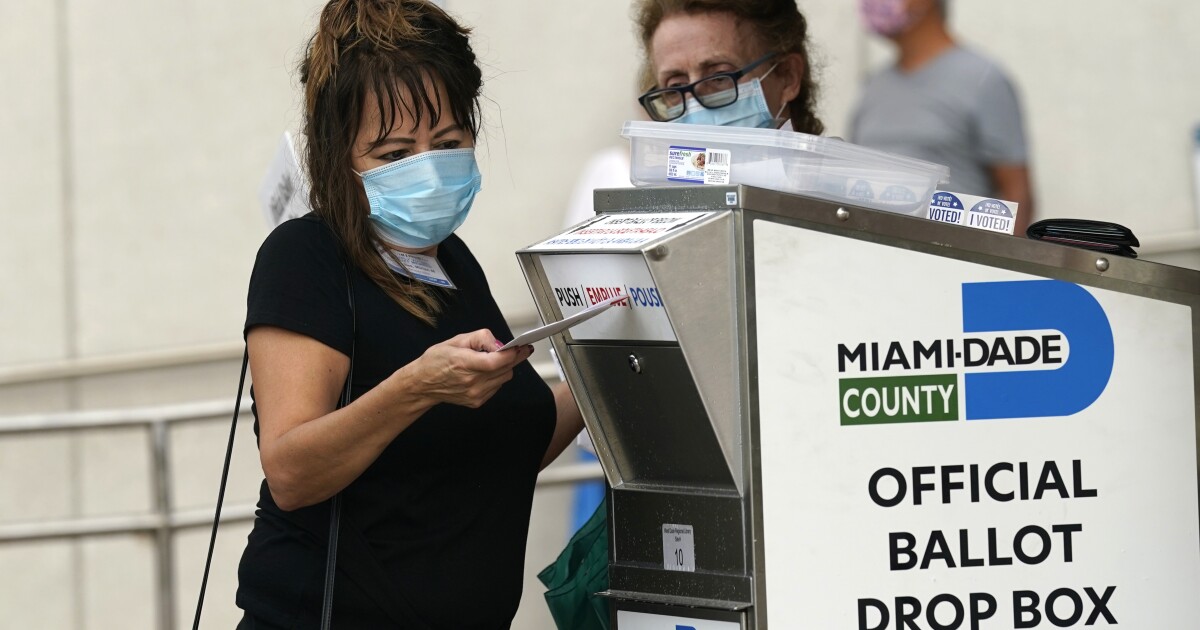 Wisconsin can't count mail-in ballots received after election day, supreme court rules
Court sided with Republicans in 5-3 ruling, awarding party a victory in crusade against expanding voting rights and access
Maanvi Singh  —The Guardian